We INNOVATE the Look of Advertising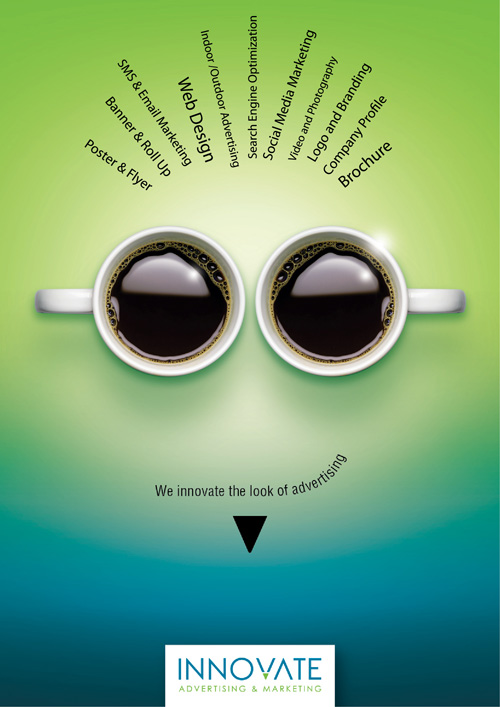 We Innovate From The Heart
I NNOVATE has established its name in the advertising and marketing industry across United Arab Emirates. Innovate being in the advertising industry for several years, we are confident of our services in helping our clients in meeting their needs. We always strive to provide innovative solutions to our clients requirements.
The early years of INNOVATE started out mostly with Print and Outdoor Advertising and Web Design in Abu Dhabi and as our clients continue to grow, we ventured out into SEO and Social Media Management in the UAE and we continue to diversify the services we offer, to meet all our Clients' Advertising and Marketing needs.
INNOVATE's strong foundation stems from its team of creative experts in Graphic Design, Web Design, Social Media, SEO, and Copywriting. All great and innovative ideas are conceived in the brilliant minds of our ever-creative team from brainstorming to white paper to having our designs and campaigns come to life.
We also work with competitive and reliable suppliers in and out of GCC and manage them to meet deadlines while delivering quality work to all our Clients.