Looking for Creative Social Media Management Team?
If you have a business and you're looking for a platform that can grant you simultaneously access to new and existing customers, and interact with them, social media is perfect for you. Chances are, every post you make will be seen and get a reaction from your target prospects.  
Thus, it will lead to a positive brand interaction which can grant you an immense chance of eventual conversion. Our Social media management team, welcomes you to increase your brand prestige, and make your customers loyal, in the most natural way. 
Studies have shown 53% of consumers are proven to be influenced by strategic and interesting social media plan. As an entrepreneur, you should take advantage of the fact that social media can connect you to your audience. 
Interacting with your customers regularly is a show of good faith for potential customers. Customers often turn to social media to brag about your quality service. As a result, more members will follow your updates and more people will talk about your brand and visit your site.
WHAT WE DO?
INNOVATE has optimized the use of Social Media Management ever since it has become the most direct form of marketing. We continuously find innovative ways to keep your social media content relevant and ways up-to-date.
WHAT'S IN IT FOR YOU?
By having compelling and relevant content for Social Media grabs the attention of potential customers and increases brand visibility. Your company can respond in real-time to industry developments and become heard.
Benefits of Social Media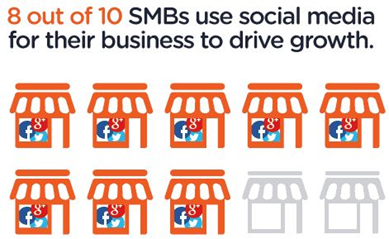 The best benefit that one can get from social networking sites is that majority of the people they know are a part of it. The advancement in technology has given humans the power to be connected in multiple ways at any time.
Be it with their laptops or smart phones, connection can be made in just one click. You can be connected with your clients through the same way. INNOVATE adds the 'Marketing' to Social Networking. With a traditional ad, your client can tell 6 of his friends. With social media marketing, your client can tell 6,000 of his friends.
Compelling and relevant content grabs the attention of potential customers and increases brand visibility
Your company can respond in real-time to industry developments and become heard
You can deliver improved customer service and respond effectively to feedback
Customers can find you through new channels, generating more leads
Increases loyalty and advocacy from the customers you've connected with